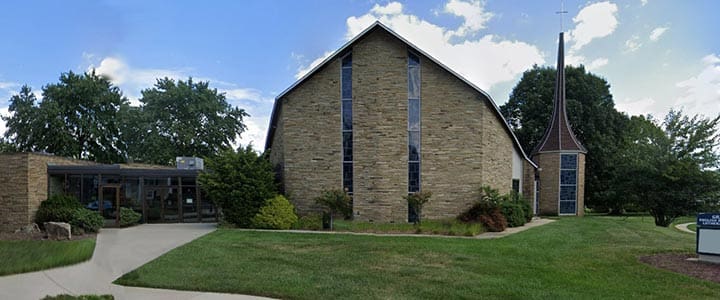 Grace Lutheran Church in Lutherville-Timonium, Maryland is a community of believers, called by the Gospel to make Christ known, as we listen to, proclaim, and share the remarkable news of God's love for all. God loves you, wherever you are on your life journey.  You have a unique story that can only add to the richness of our church family.
The mission of Grace Lutheran is to receive, celebrate, and proclaim the Christian message of love, compassion, forgiveness of sin, and eternal life among each other and the world.  We are a friendly, servant-hearted, and family-oriented church community.  We strive to shine Christ's light and hope in a world that desperately needs to hear that you are loved! Christ chooses you!  You belong!
Together, in Jesus Christ we are freed by grace to live faithfully, witness boldly, and serve joyfully.  Our values are grounded in faith, in our biblical and Lutheran resources and in the love of our God and neighbor.
Sunday Service is at 10:00 AM.  We welcome you and invite you to join us in this community of faith.
Sunday Scripture Readings
November 5
First Reading, Revelation 7:9-17
Gospel Reading, Matthew 5:1-12
November 12
First Reading, Amos 5:18-24
Gospel Reading, Matthew 25:1-13
November 19
First Reading, Zephaniah 1:7, 12-18
Gospel Reading, Matthew 25:14-30
November 26
First Reading, Ezekiel 34:11-16, 20-24
Gospel Reading, Matthew 25:31-46
IN OUR CHURCH
We continue to strengthen our faith and serve our community with the Love and Grace of our Lord, Jesus Christ.
At Grace Lutheran, we recognize that life has its difficulties and sorrows, but we are also excited to experience the joy, companionship, and meaning of being members of the Body of Christ.  The Spirit moves in and among us.  And the Spirit keeps gathering us in and drawing us together as one in Christ, to love and serve. We have many opportunities for everyone at Grace Lutheran Church to serve those in need. If you would like to consider volunteering your time and talents, just fill out the Volunteer form below or contact the church office for more information.